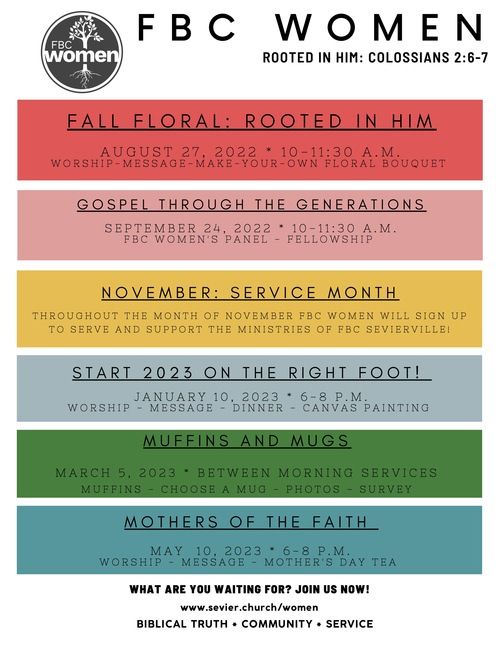 We, as FBC Women, long to grow in the grace and knowledge of our Lord Jesus Christ.
Life can be hard. We need each other now more than ever. That's why we believe FBC Women is a key element not only for personal growth but also for service and fellowship. Whether you are young or more mature, married or single, with children or without, new in the faith or have been walking with the Lord for many years, we invite you to become a part of FBC Women. We would love to study God's Word with you or see you at our next event. Please email us at
[email protected]
if you are interested in becoming involved or would like to serve in this ministry.
ARE YOU NEW TO FBC?
This ladies social is FOR YOU!
New To FBC Sevierville Ladies Brunch RSVP
We'd love to hear from you. Fill out the form below to get started.